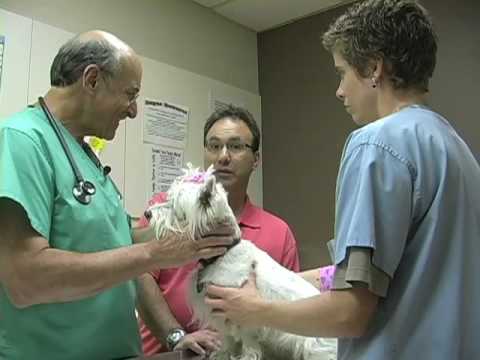 Collars and dog tags can sometimes come off your dog's neck. Your dog can then stray away and there's no way for you to find them or for anyone to identify your dog when they do get found by someone else. This has been one of the major concerns among pet owners and many are still dealing with how their dogs can be uniquely identified even without a dog tag or collar.
But with recent technological advancements, some electronics company has addressed this issue by creating a microchip which contains a unique serial number with the dog's identity and the owner's address in it. It works similarly to how wildlife conservationists tag certain animals to track them and identify them using radio signals. But for your pets, it's more for identification purposes.
What is in the microchip?
As said earlier, the microchip contains a series of numbers which points to vital information regarding the dog's identity and the owner's address and contact number. This information can be extracted by a hand held device which reads the microchip's signal. The signal is then translated to reveal the chip's unique numbers and the data which it points to.
How to Microchip Your Dog
Most veterinary clinics will offer microchipping your bulldog for $15 to about $50 depending on where you live. This process usually takes about just under a minute to complete. Installing the microchip on your dog works like him getting a vaccination shot. The microchip comes in a syringe and is injected somewhere around the dog's shoulder blades an exposed are where people with the microchip scanner can easily access.
While this ensures that your dog is identified using the scanner, it's still not a complete guarantee that you will find your dog when he strays off. Not all shelters and pounds have scanners to properly identify dogs that have been turned in. However, it does increase the chance that your dog will be identified if he is found by someone with a scanner or is taken to authorities.