BULLY'S FAVORITE DELIVERY SERVICE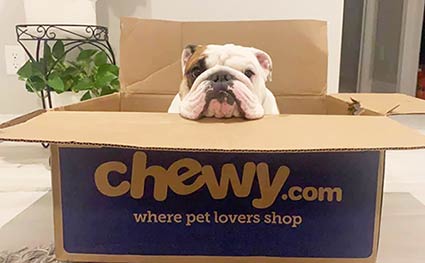 The dog food from Chewy hit a bullseye with flavor that made mealtime an activity to anticipate instead of dread. The new Dog Toys soon replaced those herded to the corner in disrepair, including Chew Sticks that lasted way longer than their predecessors.
Ultimately, Bully's happiness is unmatched thanks to this delightful surprise – a memorable experience made possible through our monthly Chewy subscription plan!

Review by Theresa