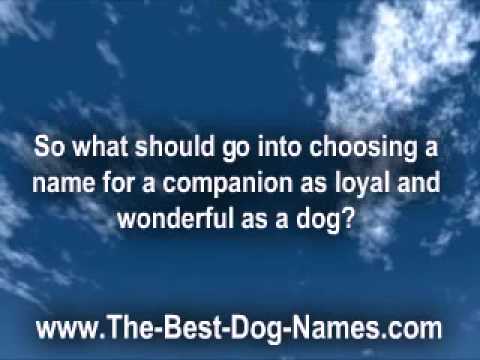 A name is not just something your bulldog will get used to be called. It will also help people understand and define your pet's attitude or demeanor just by the sound of his name.
Every pet deserves a good name. However, the hard part is choosing the perfect one which suits your pet. If you're still looking or choosing for a perfect bulldog puppy name, here are a few pointers on how you can choose the right one.
First thing you should remember is that, dogs will recognize their names. And the simpler the name is, the easier it is for your bulldog to remember and recognize that you are referring to them. Simple names are those that are easily remembered. Names with one or two syllables are perfect since its short.
If you are not in so much of a hurry, it would also help you to observe your pet first. Observe its attitude, its habits, and the things it usually does. This way, you can come up with a name based on its traits or qualities. A name based on these traits will say a lot about your bulldog's character.
When giving your bulldog a name, try to avoid ones that sound like commands that you would give your dog. Names that rhyme with 'sit, go, stop' and other common commands should be avoided. Do not name your dog something like 'Jay' as it may sound like 'stay'. This will confuse your dog especially when you give out commands like 'Stay, Jay'.
Finally, appropriateness is the key. When choosing a good name for your pet bulldog, always ask yourself if the bulldog puppy name is appropriate. The name you might think of may sound sophisticated, but if it does not describe your dog's qualities, it may not be appropriate.
There are websites which list possible names for bulldogs and other pets. If you need help choosing or coming up with a name, you can check these websites out and go through a list of names for bulldogs.
http://www.englishbulldogbreeder.net/english-bulldog-names/
http://dogtime.com/dog-names-bulldog-names.html