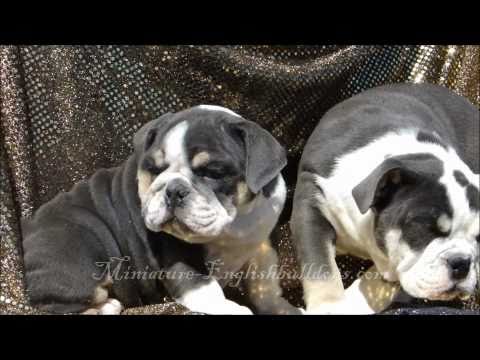 The Alapaha Blue Blood Bulldog is among the rare breeds of Bulldogs around. They are considered rare because of their small population. But what makes this type of bulldog especially different from other bulldog breeds?
This particular breed's origins are believed to go as far back as the 1800's. The breed originated in the Alapaha River area in Georgia and was originally used as watchdogs around plantations. Their main task was to watch over the property and especially the cattle.
Similar to the American Bulldog, the Alapaha Blue Blood Bulldog also descended from the English Bulldogs that were brought over from England to the US during the 1700's. In 1986, the breed was recognized as an established breed by the American Research Foundation, and from then until 2001, the foundation was only able to register a little under 700 Alapaha Blue Blood Bulldogs.
Not to be confused with the American Bulldog, the Alapahas have a broad or wide head and ears that droop naturally. The breed's muzzle is not as snub as the English bulldog, but is rather prominent but is covered by loose upper lips.
One of the more distinctive features of the Alapaha Blue Blood Bulldog, however, is its coat and eye color. Breeders of the Alapaha Blue Blood Bulldog will usually tell you that the preferred Alapaha coat is white with trims of brown, blue, or red merle. As for its eyes, it is preferred that they have glassy or marble eyes of blue or brown, or one blue eyeball and the other is brown.
The Alapaha Blue Blood Bulldog is a dependable breed. It is among the sturdy dog breed and is very easy to train. They are great work dogs, and also perfect guard dogs around the property. They can be very protective and will not think twice about defending their humans. Tough on the outside, but they can also be gentle and protective of children. However, this breed can be very dominating and requires some degree of obedience and leadership training.