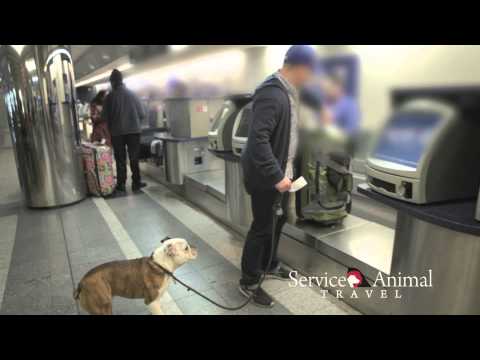 Going on trips and vacations can be a lot of fun for you, but for your bulldog that has to stay at home or a dog sitter while you're away, it's not that fun at all. It's never fun for them when you're away, and it's even more stressful for you to find a good dog sitter to watch your dog while you're away. So the next time you travel and decide to bring your pooch along, here are a few tips and reminders:
First of all, not all dogs are fit to travel. Some dogs might get to anxious or are sometimes restricted from travelling due to health reasons. Some dog breeds are also banned in certain states or countries. Having said so make sure he is fit to travel and is comfortable with travelling.
If you plan on staying at a hotel, or even at a friend's or a relative's place for that matter, a good rule of thumb is to call ahead and ask if it's ok to bring your dog along.
For hotels, ask if the dog is allowed to stay in the room with you. Also, ask about which specific areas in the establishment your dog is also allowed to stay (i.e. lobby, gift shop, and restaurant) and always clean up after your dog if he makes a mess. Never have him out without a collar and a leash.
If you are travelling by car, here are some tips to keep your dog comfortable and safe throughout the ride:
Bulldogs especially love car rides. And it is important to keep them cool, comfortable, and safe throughout the trip. To keep him safe, have him get used to wearing a special harness when riding a car. This helps you avoid him getting injuries from falling off the seat or from jumping out the window.
Also, allow your dog frequent stops to drink, stretch, and perhaps to relieve himself.
Bulldogs overheat easily. Thus, it is important to keep him cool at all times. When travelling around with your bulldog, always carry with you a cooler with some ice just in case things get too hot for your bullie.
Finally and the most important of all, always carry with you your dog's papers. These documents are important when travelling so that the authorities will know that your dog is fit to travel and is a registered pet.
More Travel Accessories for your Bulldog