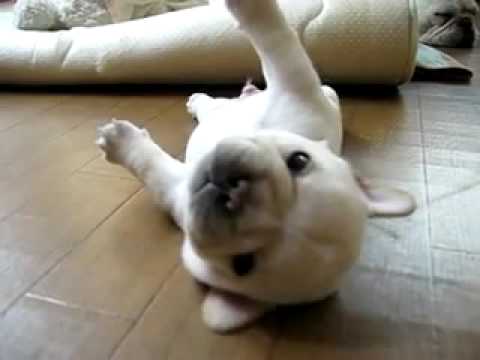 Aside from being wonderful pets, bulldogs can also be a great symbol for strength and determination "two qualities that can be found in bulldogs. This is probably the reason why the University of Georgia or UGA chose a bulldog as their mascot.
Since 1956, the bulldog has been the university's mascot. All named Uga (after University of Georgia), the chosen bulldogs are part of a long line of English bulldogs which are owned by a southern gentleman named Sonny Seiler.
Originally given to Sonny as a wedding present, the bulldog did not have a name at first. It wasn't until Sonny's friend suggested to name it Uga that the bulldog etched itself in the university's and the state's history. And since 1956, there has been 8 Uga's which represented the university's football team during its home games.
The Celebrity Life
Aside from being present at games, the life of whoever is the current Uga is one which other bulldogs might envy.
Uga always gets the best seat during the games. Sure, some games might be set during hot humid days, but for every home game, Uga comfortably sits in his spot near bags of ice purposely placed to keep him cool. And when the game is held at the Sanford Stadium, Uga can comfortably rest in his custom-built dog house "and get this, the dog house air-conditioned!
The Afterlife
All the past Uga's that have died are never forgotten. While the current living Uga is enjoying a good life, the past ones are treated as if they were fallen heroes. Housed in their own mausoleum, each Uga is commemorated with a bronze plaque describing their best qualities, and even their own epitaph. And as a tribute to the first ever Uga, a life-sized bronze statue has been erected in front of the mausoleum at Sanford Stadium.